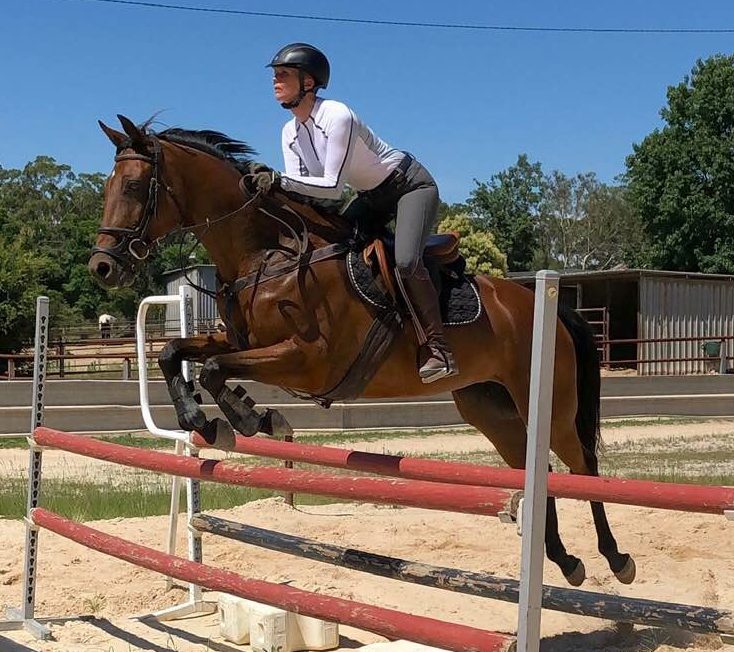 Coaching
We encourage you to take regular riding lessons and have three on-site general coaches, Jane Hemingway-Mohr, Natalie Mohr and Abby West.
In addition, we have Willow Wood preferred coaches visit our facilities regularly to provide show jumping and dressage lessons.
We use a private Facebook Page to manage lesson times.
Show Jumping
Jenny Sheppard
Jenny is co-owner and manager of Caswell Stables. She is a NCAS Level 2 General and Specialist Coach and Coach Educator. Jenny has a lifetime of experience with horses and has ridden since she could walk – maybe even before. She has competed at Grand Prix level both in Australia and internationally. Jenny and her partner, Andrew Inglis, breed, train and compete Warmblood horses for show jumping and eventing. Jenny coaches at Willow Wood almost every week.
Dressage
Lucas Hurps
Lucas is a NCAS Level 1 Dressage coach and has trained and competed horses through to Grand Prix. Lucas regularly coaches in the Terrey Hills area and we can arrange for lessons with him at Willow Wood.
If you would like another coach, please contact us to discuss. In general, we are happy for you to have a coach of your choice provided that they fit in with the Willow Wood culture and are appropriately insured.
Contact Us
Jane 0417 499 693
35 Laitoki Road Terrey Hills NSW 2084