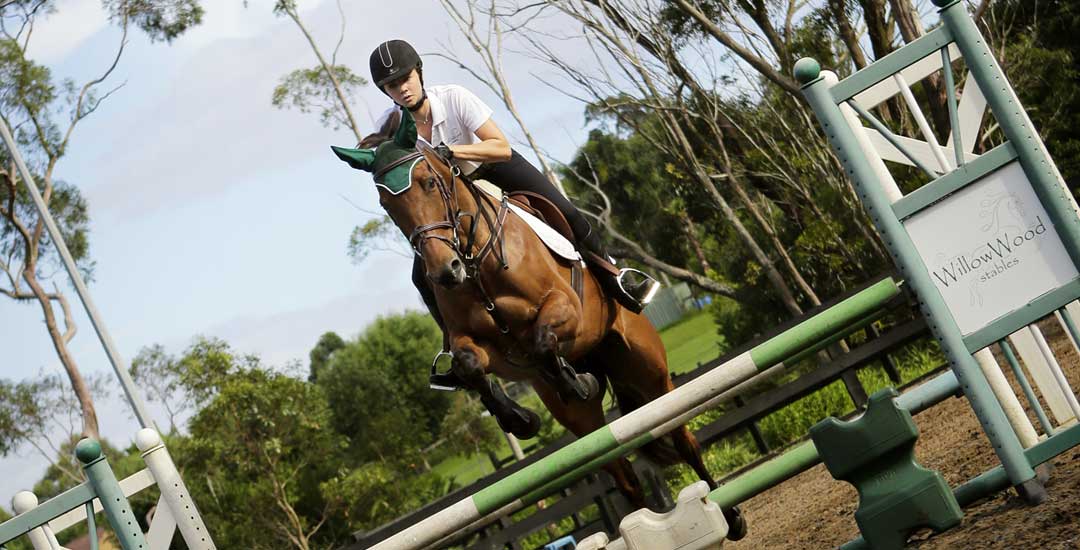 Training
Our experienced riders can help train your horse for you on the flat and for jumping, or just keep him fit when you are time-poor. Our riders all train their own horses and compete regularly in show jumping and dressage.
We also have access to two of Australia's top show jumping trainers, Andrew Inglis and Jenny Sheppard, from Caswell Sables in Maroota and can organise for your horse to have intensive training with them. Andrew is four-time Olympic Showjumping squad member and still competes at the highest levels. Jenny is a Level 2 NCAS General and Specialist Coach and Coach Educator. Her passion is jumping and she has competed to Grand Prix level both in Australia and Internationally. Andrew and Jenny breed, train and compete Warmblood horses for all Olympic disciplines. They bred, trained and competed the two top five, six and seven year old show jumpers in Australia in 2013, 2014 and 2015.
For advanced dressage training, we recommend Pip Cooper from Falcon Sporthorses at Peat's Ridge. Pip is a NCAS Level 2 Dressage Coach and Coach Educator and trains and competes horses to FEI level herself. We can organise for your horse to be trained with Pip and during training you can visit and receive coaching from her as well.
Contact Us
Jane 0417 499 693
35 Laitoki Road Terrey Hills NSW 2084